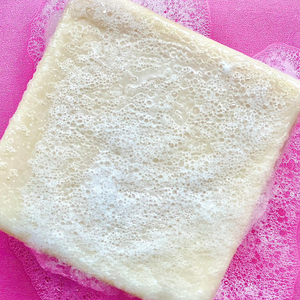 Collagen & Milk Face Bar 
It's gives an intense youthful glow!

Restores moisture from the skin to leave the face soft and moisturized. Gives firmness and elasticity to the skin helping to reduce fine lines and wrinkles. Moisturizes intensely eliminating dryness. 

Skincare routine in a bar, perfect for travel.



HANDMADE
Ingredients: Olive oil, Coconut Oil, Soybean, Canola Oil, Sunflower Oil, Organic Shea Butter, Water, Lye, Goat's Milk, Sea Salt, Collagen
*unscented
Collagen Face Bar
I'm in love with this bar! Definitely a great product! My face is really soft and I see a difference with complextion and elasticity.